Our Professional Landscaping Gloucester Services
Every member of our landscaping Gloucester team upholds the high standards we set for ourselves, and we provide a comprehensive service from start to finish, ensuring you can entrust all of the garden services you need to one contractor. We pride ourselves on our honest approach, with transparent pricing, friendly advice and an efficient, stress-free process. Landscaping services available include:
Driveway design and installation, with a specialism in flawless block paving to suit every budget.
Decking and patios, from revamping an existing patio or replacing broken slabs to building new spaces within your back garden.
Full garden design, including plant selection, borders, trees and shrubs, picking plants that suit your maintenance requirements, property aspects and preferences.
Garden fence builds for privacy and security, with fencing available in a broad range of materials, finishes and colours.
Prospective clients are welcome to access our reviews from previous customers as a testament to the team's work ethos, ensuring every job is completed to a high standard and leaving us with the very happy customers we hope for.
Transforming Your Outdoor Space With Intelligent Garden Design
Garden design involves mixing together landscape design expertise and hands-on knowledge of the right high-quality materials to deliver the finish, aesthetic and ambience you'd like your garden, front yard or outdoor space to have.
We love nothing more than working on larger-scale projects where a dull and lifeless garden is transformed into an abundance of colour, allocating areas for dining, entertainment, sports and practical storage to make your garden an enjoyable spot within your home.
However, we also recognise that many homeowners wish to tap into the knowledge of our landscape gardeners to find that something they feel is missing within their outdoor areas. We are happy to quote on smaller jobs, such as fitting a full block paved driveway to add to the curb appeal of your property or advising on the right fencing solutions to keep your home and garden protected and private.
Regardless of the scale of your project requirements, we are committed to delivering to a very high standard and invite you to browse our portfolio for some great examples of our work, with a range of featured jobs such as contemporary, sleek decking and smart garden design to amplify the impact of even compact garden spaces.
Hiring Talented Landscape Gardeners in Gloucester
Why hire a team of landscape gardeners for your Gloucester garden if you already have a concept in mind or know how you'd like your garden to look? The huge contrast when working with capable landscape gardeners is that every detail is taken care of, and your landscaping work is completed swiftly and with a professional level of attention to detail.
One of the many reasons we believe we receive such positive reviews from our clients is that we uphold the excellent standard we hold ourselves to on every job and produce results that are intended to exceed each client's expectations, focusing on the subtle accents within the landscape that make such a difference.
Many of the homeowners we work with are keen to install a lush, maintenance-free lawn, for example, and have found that the soil type in their area is less than ideal for sowing and seeding. We can either recommend tough artificial grass for sports or hand-pick the most durable grasses to match the soil conditions, ensuring your lawn remains green and bright.
Awards
We are proud to have won many awards over the past 20 years, including:
Bradstone National Award Winners 2019/2020 In two categories:
Best Porcelain Patio transformation over 60 square meters
Best Patio using concrete paving slabs
We have over 20 awards, find out more
Finding the Ideal Blend of Hard and Soft Landscaping
We combine hard and soft landscaping to achieve the desired effect on each project. Hard landscaping refers to work such as constructing new fencing, laying a front-drive, or adding a pond, rockery, shed or summer house, patio and flagstone footpaths to navigate around your garden features.
Soft landscaping elements include decorative touches such as turf for a fresh, green lawn, planting and hedges. The contrast of stone, slate, gravel and wood against delicate leaves and florals is a brilliant way to make your garden inviting, accenting patios and other focal points with borders and shades designed specifically for you.
The multi-skilled team of landscape gardeners within our network provide access to a complete range of options, working with the care and precision of a family-run business and tailoring each project to your tastes.
Landscaping in Gloucester
While working on-site, the Cotswold Paving & Landscaping team are mindful of the disruption often caused by property improvements and take extra care to protect your home from dust and debris, clearing the site before we leave to ensure your brand-new garden is ready to use immediately.
Whether laying a patio, planting herbaceous and colourful borders, constructing a pagoda or building a smooth, level pathway through your garden, we attempt to source local materials and maintain responsible and sustainable approaches, resulting in landscaped gardens that last.
Our work is accompanied by an installation warranty of five years and a ten-year product guarantee for your peace of mind, supported by the quality materials we use. We are an approved installer for many of the most reputable garden supply brands in the country.
If you have ideas you would like to explore to make your garden a superb space, please get in touch to arrange a good time to turn those aspirations into reality, beginning with a site visit and consultation and ending with a beautifully landscaped garden delivered by the best
landscape gardeners
in the Gloucester region.
Gloucester Landscaping Quote

Simply enter some basic details to start the process to get your Swindon landscaping quote.
Project 1 – Patio and Landscaping
Example of a piece of patio and landscaping work carried out for a client- from starting point design to installation.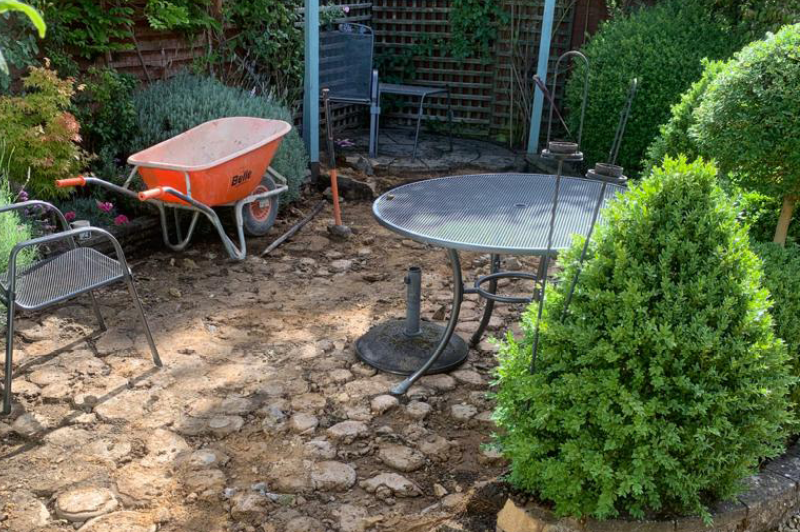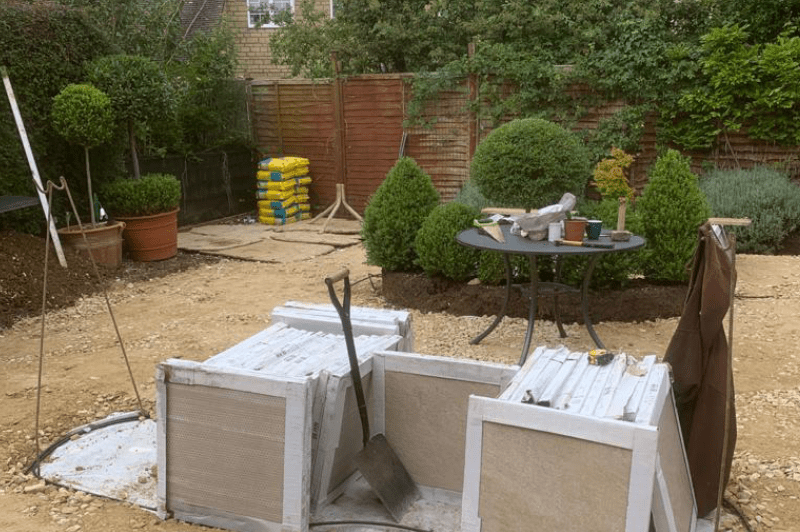 Project 2 – Design and Installation
Full design and installation work for another client really changing the look of the garden, patio and landscape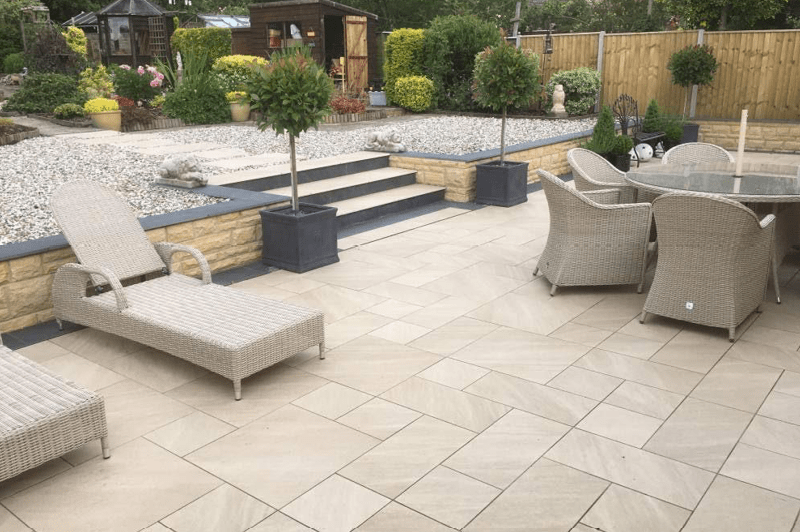 Project  – Clearance, Landscaping and Patio installation
Example of a clearance of an unused area turned into a landscaped garden and patio area
Contact our team today:
Get in touch with our team today for chat about what you might be looking at, to ask any questions or to get a quote.
Please use our contact form on this page, or contact our team on:
Email Cotswold Paving and Landscaping at:
sales@cotswoldpavingandlandscaping.co.uk
Telephone
Landline 01452 722 923
Mobile 07929 186 704
Mobile 07753 162 679