Landscaping in Gloucestershire

Landscaping is the art and science of designing and maintaining outdoor spaces to create functional, aesthetically pleasing and sustainable environments. Our complete landscaping service throughout Cheltenham and Gloucestershire includes a range of services to enhance your outdoor living space and transform it into a functional and beautiful outdoor environment. We also offer a complete landscaping service including design, decking, turfing, planting, walls, water features and more.
Landscape Design Service

Our landscape design service starts with an initial consultation where we work closely with you to understand your needs and preferences. Our team of experts will then design a plan that suits your requirements, taking into consideration factors such as the climate, soil type, sunlight, and so much more.
Decking, Turfing & Planting

Our decking service includes the installation of high-quality decking materials and structures to create functional and beautiful outdoor living spaces. Our turfing service provides a wide range of turf options to suit your specific requirements, and our planting service involves the selection and placement of appropriate plants to create a harmonious outdoor environment.
Garden Wall Construction & Water Features

We also offer garden wall construction services, including retaining walls and boundary walls, which are designed to enhance the overall aesthetic of your outdoor space while also providing functional and structural support. Our water feature service includes the design and installation of fountains, ponds, and waterfalls to add a touch of tranquillity and serenity to your outdoor living space.
Overall our complete landscaping service Gloucestershire and surrounding areas provide a professional one-stop solution to enhance your outdoor living space and create a functional, aesthetically pleasing and sustainable garden for your home.
Gloucestershire Garden Landscaping Quote

Simply enter some basic details to start the process to get your Gloucestershire garden landscaping quote.
Project 1 – Patio and Landscaping
Example of a piece of patio and landscaping work carried out for a client- from starting point design to installation.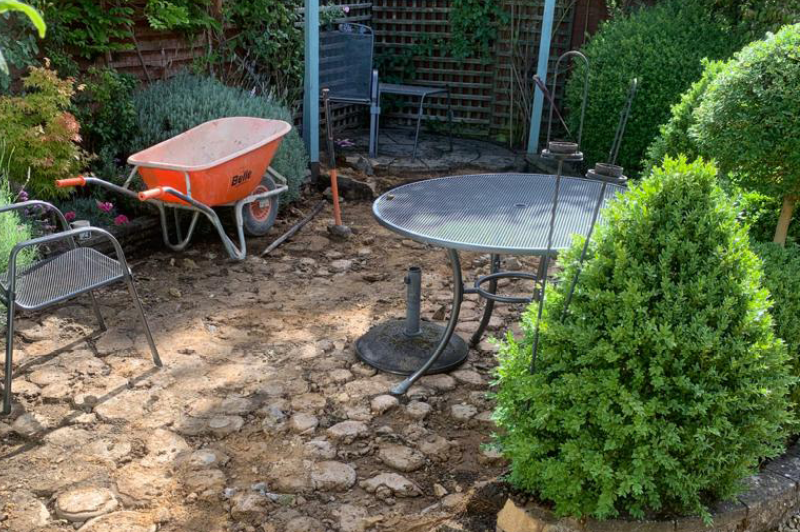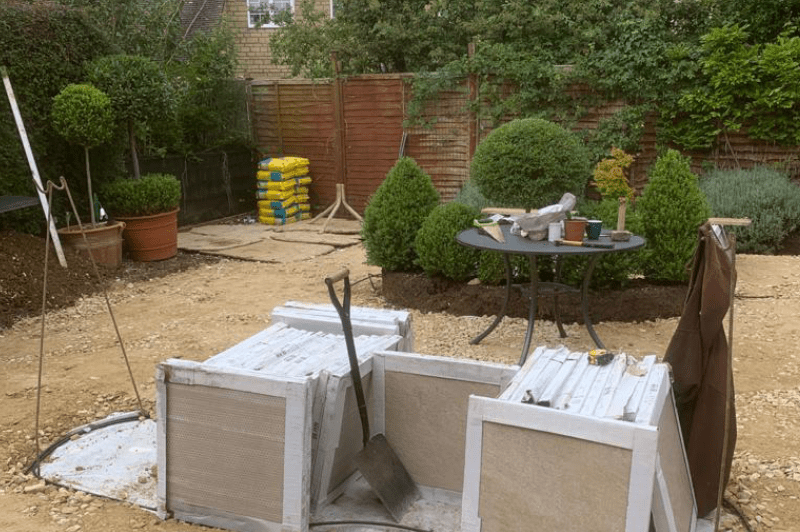 Project 2 – Design and Installation
Full design and installation work for another client really changing the look of the garden, patio and landscape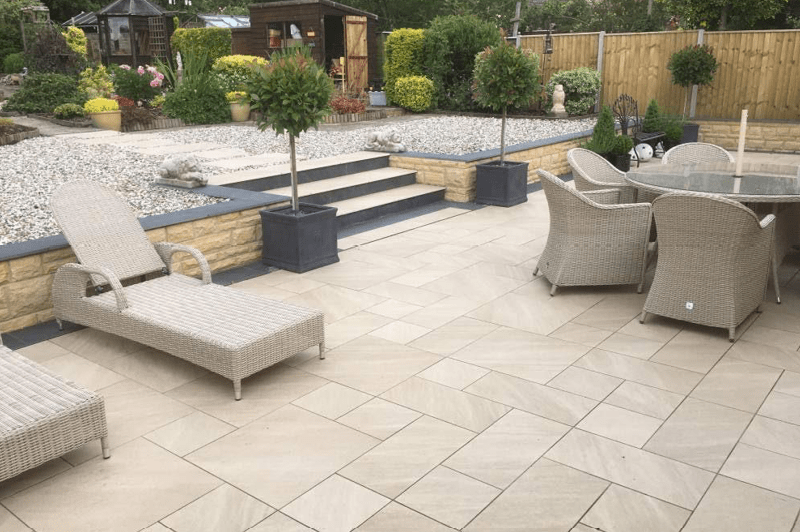 Project  – Clearance, Landscaping and Patio installation
Example of a clearance of an unused area turned into a landscaped garden and patio area
Contact our team today:
Get in touch with our team today for chat about what you might be looking at, to ask any questions or to get a quote.
Please use our contact form on this page, or contact our team on:
Email Cotswold Paving and Landscaping at:
sales@cotswoldpavingandlandscaping.co.uk
Telephone
Landline 01452 722 923
Mobile 07929 186 704
Mobile 07753 162 679